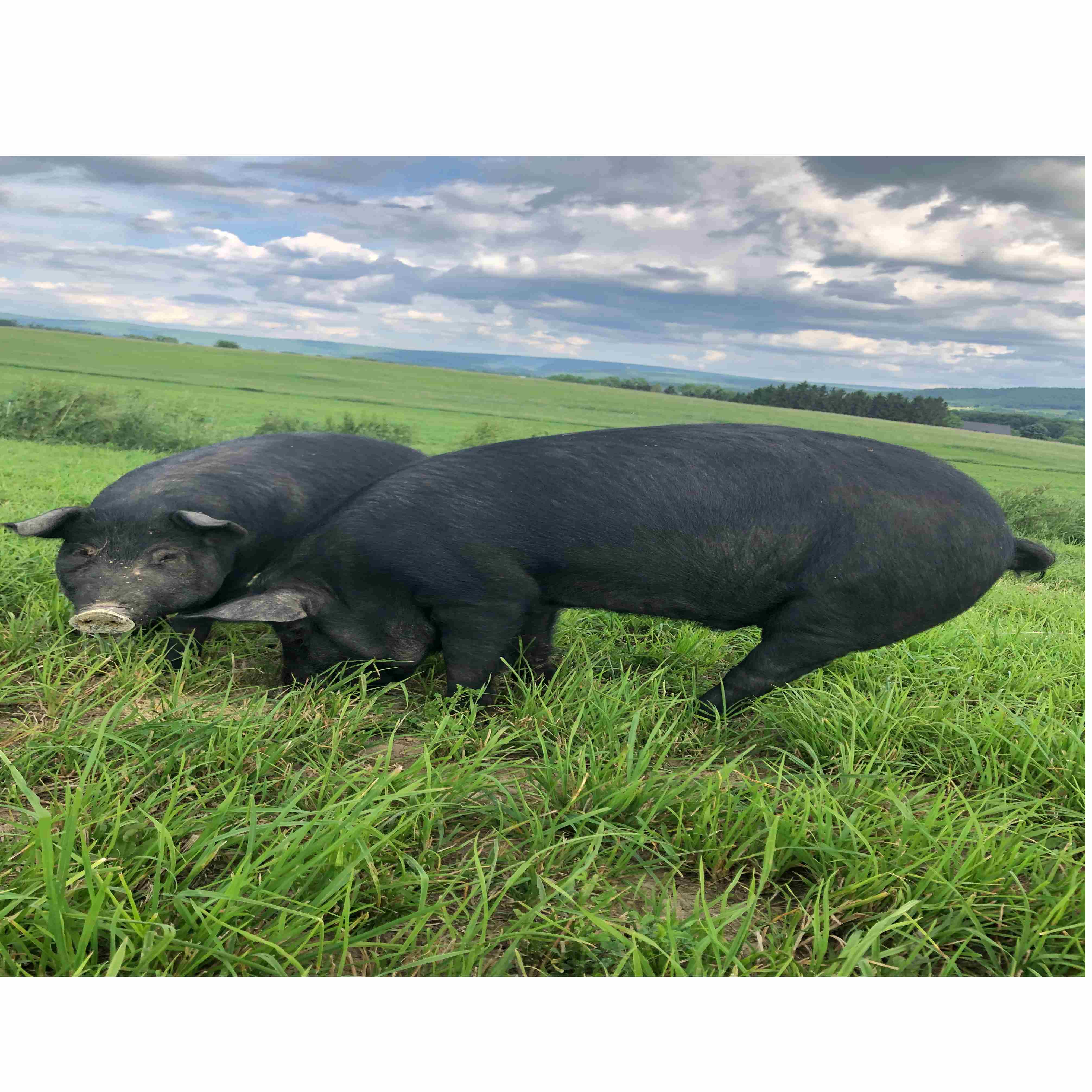 Rimmey Road Farm
Contact: Andy Hughes, James Lesher and Keith Brainard
City: Centre Hall, PA, 16875
Email Address: rimmeyrdfarm@gmail.com
Phone: 814-466-7823
About Us

We know that food grown on healthy land with healthy animals is healthy food. We specialize in Mulefoot pigs. We treat our animals with respect and love watching them grow and play on this beautiful piece of land!

The Mulefoot is an American hog breed that is named for its most distinctive feature, the solid, non-cloven hoof which looks like the hoof of a mule.

Feel free to contact us directly if you have special requests, such as whole hams etc.
We also offer periodic classes for those interested in home butchering.