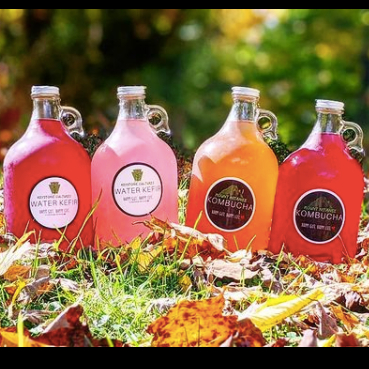 Keystone Cultures
Contact: Joan Karp
City: Millheim, PA,
Email Address: keystonecultures@gmail.com
Phone: 814-571-9200
About Us
Modern life is hard on the gut. We make delicious, naturally probiotic beverages that put the good stuff back in! Goodbye digestive distress. Hello vibrant life.

We're a micro-cultivator, growing kombucha & water kefir in very small batches. **There will be noticeable, subtle differences each time we bottle.** We are not a manufacturing company. *Every culture is unique. Some of these flavor profiles are available consistently and others are available only when access to quality organic ingredients are available.
Practices
Certified Organic