WELCOME TO CENTRE MARKETS!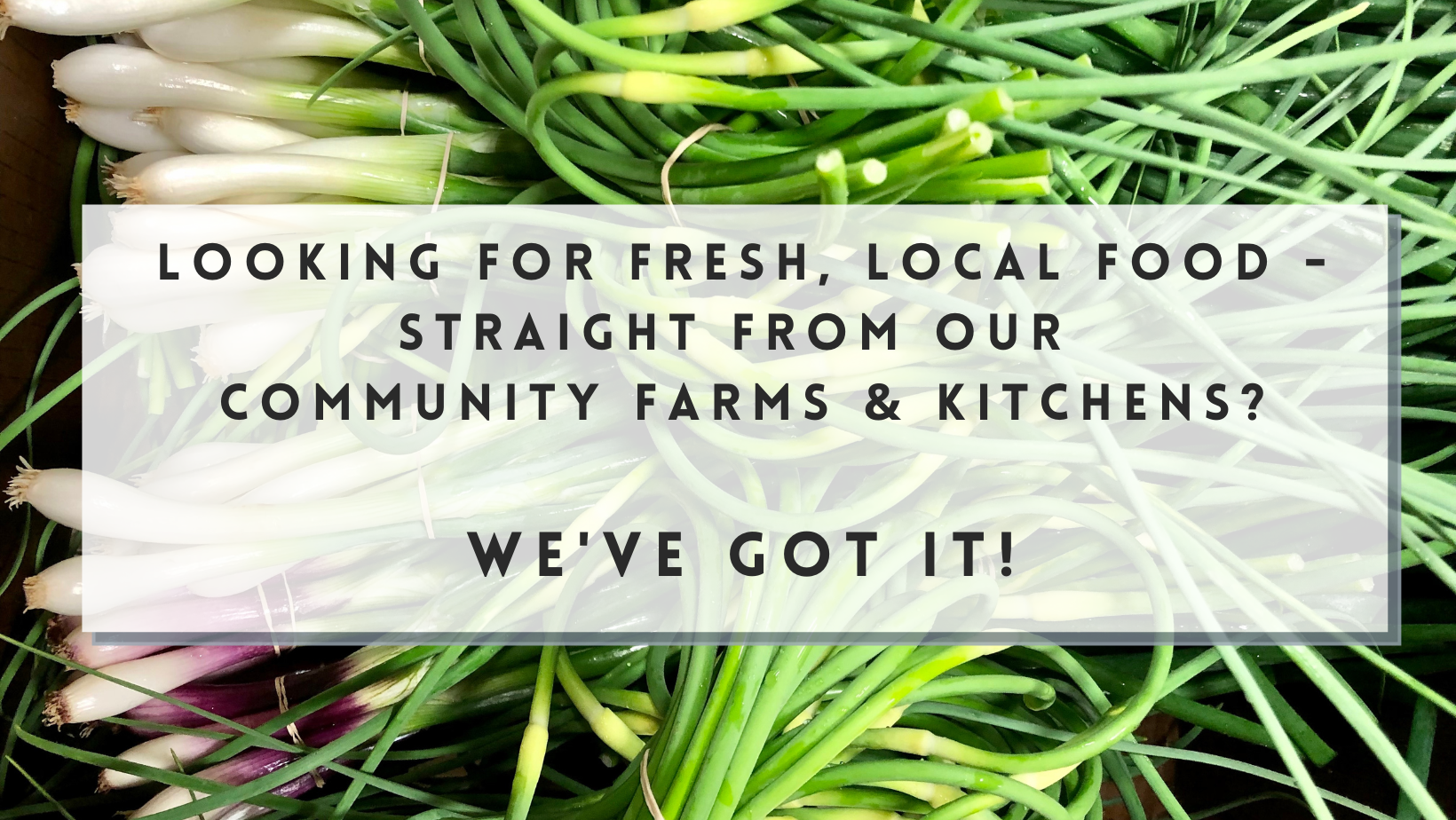 Centre Markets is a Centre County-based online farmers market - bringing you not only premium locally grown vegetables, fruits, dairy, baked goods, cut flowers, herbs, egg and meat products - but also a wide assortment of Chef-prepared meals to make your dinner times nutritious and stress-free.
Our Centre Markets family of growers benefit from the collaborative marketing, selling, packaging and delivery of their goods, as we all work together to meet the growing demand for local, seasonal and sustainable food right here in Centre County.
We help you know and connect to your farmer!
Our Farmers and Chefs are all listed here, and you can easily trace your lettuce, pie or chicken directly to the smiling face of the local farmer that raised it for you. We are a producer-only market, so all our items are grown, raised or otherwise directly prepared by the producers listed.
---
HOW IT WORKS
You can

place orders online

anytime between Wednesday at noon and Friday 5pm for pickup or delivery on Saturday.

***Please note that some Prepared Foods have an order cut-off time Thursday at 7 pm due to longer prep time. **

Orders can be picked up at Nature's Pantry Natural Food Store, 2331 Commercial Blv, State College, Saturdays between 2:30-4:00 pm, or via Delivery in State College, Boalsburg, Lemont areas.

To get started,

Set up a Customer Account. You'll be able to easily check your future orders, payments etc. in your Customer Account.

You can also sign up for our Email list to stay informed about Centre Markets without setting up a Customer Account.




Ordering from Centre Markets helps to build and support our local food system and community, and helps preserve precious Pennsylvania agricultural land for future generations.



---
WHAT'S NEW THIS WEEK?
Visit our Product List page to see what is at peak freshness this week!
You can choose to see Featured items or specific groupings on the drop-down menu on the left.
PRODUCERS! Are you a local farmer or food producer looking to reach out to our community? Email us at centremarkets@gmail.com
RESTAURANTS/CATERERS! If you are a chef or caterer looking for unique, fresh and local ingredients - email us at centremarkets@gmail .com so we can add you to our wholesale list - we'd love to help you.