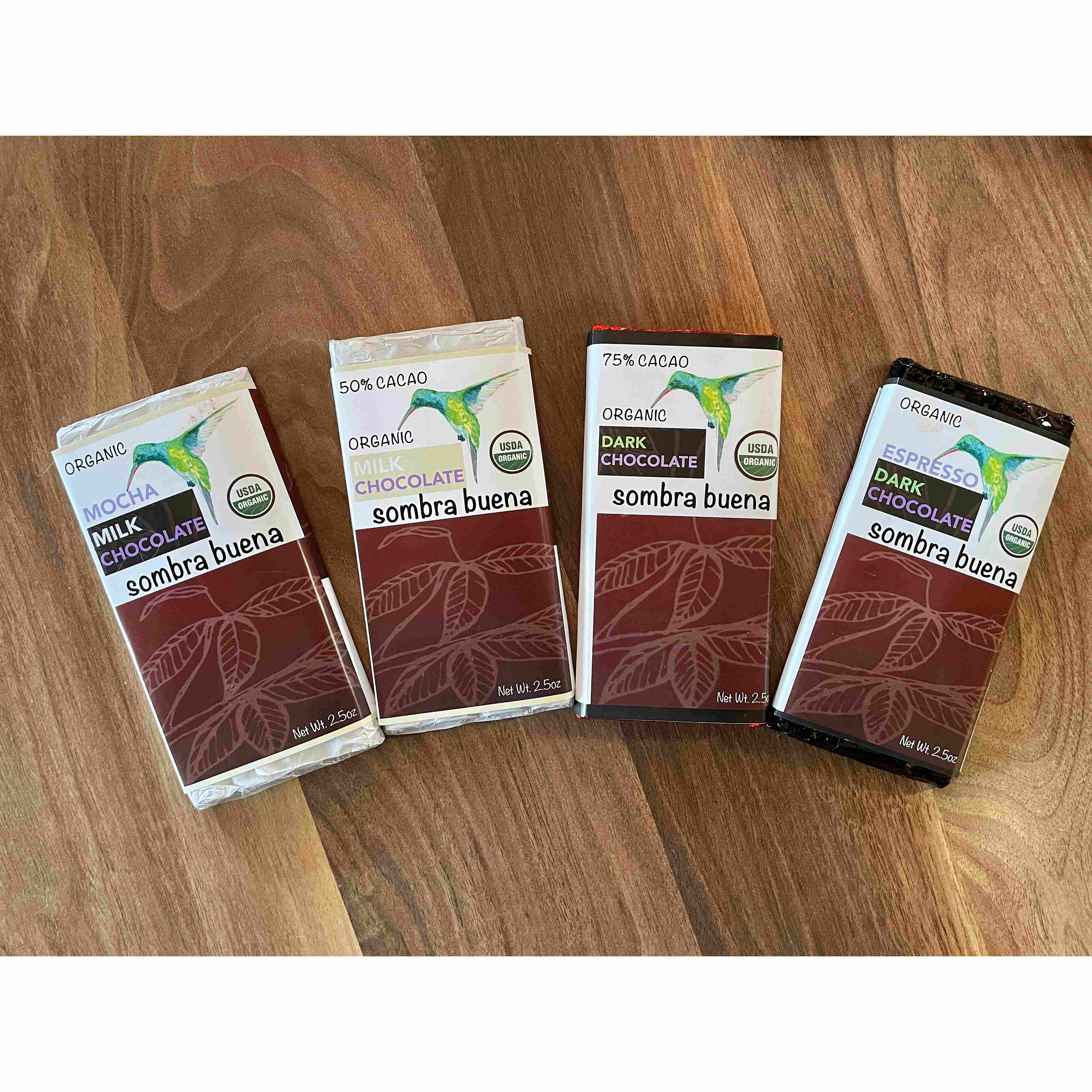 Sombra Buena
Contact: Jennifer Chesworth
City: Port Matilda, PA,
Email Address: info@sombrabuena.net
Phone: 814-360-6698
About Us
Sombra Buena LLC founder Jennifer Chesworth has a background in agricultural field extension work in the coffee sector, or capacitación técnica en el cafetal. She is an IOIA-trained Independent Organic Inspector, also trained in FDA-required Foreign Supplier Verification and in Preventive Controls for Human Foods (HACCP-based).
Jennifer's work in extension is all about farmer advocacy, and facilitating market access, without concern for politics, religion, or ideology. She does, however, promote organic certification, which is an ideology at its heart, as well as a potential economic advantage. For the Earth y Para el Bosque.
Jennifer makes small-batch and mirco-batch chocolate at her certified organic lab in Port Matilda, PA.
Practices
Cocoa made without palm oil!
Directly imported from Honduras, Fair Trade and certified organic by PCO, our local PA- based organiccertification agency.
Our certified organic Espresso Dark Chocolate is made with New Hope Coffee, imported by Building New Hope (.org) in Pittsburgh, PA, from a fair trade organic cooperative they've been supporting for more than 20 years by building schools and buying school supplies for coffee farmers' children in El Porvenir, Nicaragua, using the money they raise through coffee sales.