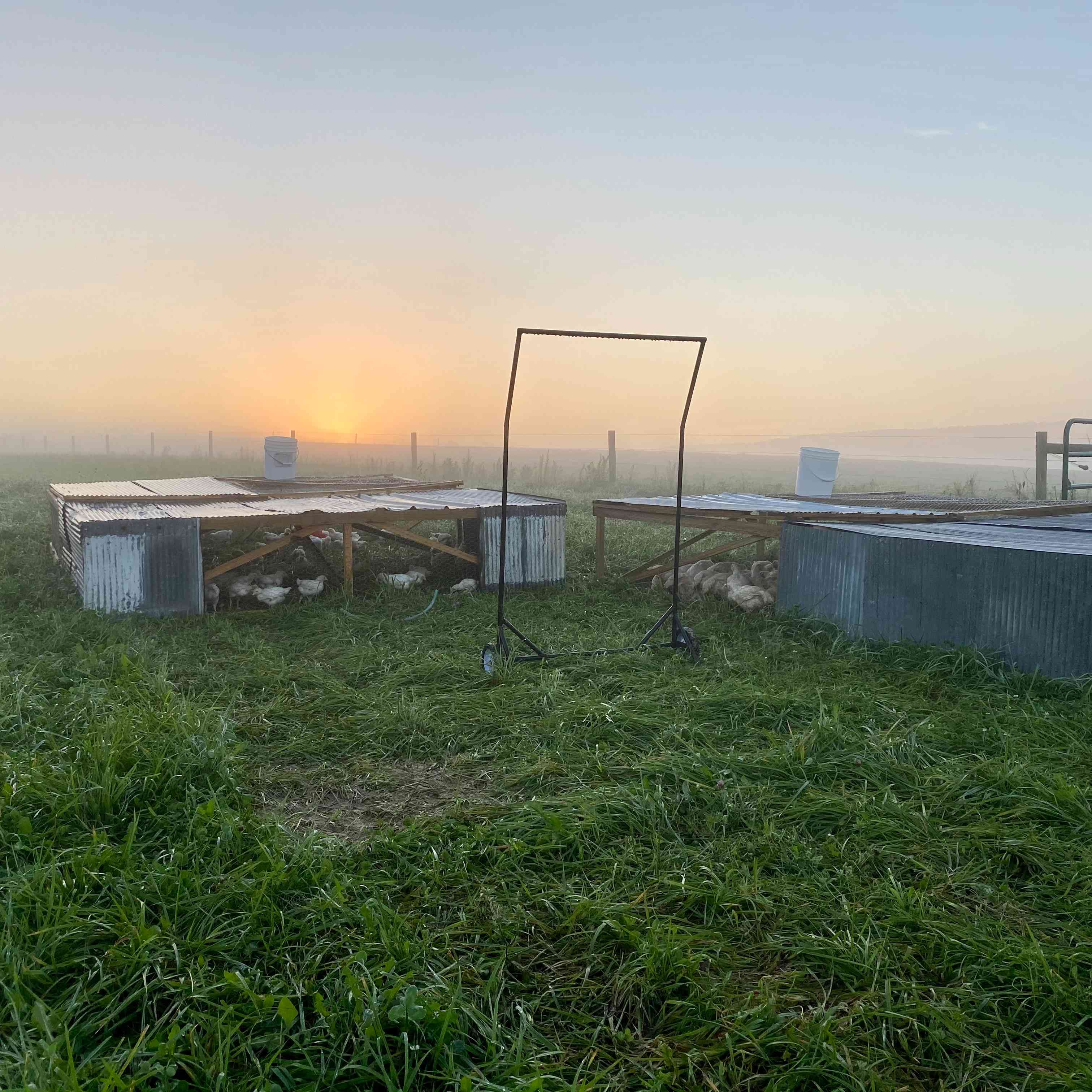 Green Valley Acres
Contact: Mark and Amanda Fisher
Address: 224 Buckleberry Lane Spring Mills, PA, 16875
Email Address: greenvalleyacrespa@gmail.com
Phone: 814-769-0112
About Us
Originating from Lancaster, PA, Mark, and Amanda have a passion to see local communities thrive through relationships and food. They decided to start farming during 2021; a time when uncertainty was high, but knew they wanted to be a part of the solution. Great food brings people together from all walks of life, which is how communities grow and prosper.

Mark has a background in the culinary arts for over 15 years of food preparation and service. He has shifted his focus to the first step, farming. He strives to produce the best products he can to fill plates with delicious and nutrient-dense food.

Amanda's background is in biology and graduated from Penn State University. Her great personality drives her to make new relationships with many people and is the life of the party. Serving others is a high priority alongside raising 3 kids of her own.

They believe the way animals are raised on the farm is vital to the health and well-being of all who partakes in their products. A pasture-based operation fulfills the goal of producing integrity food that you feel good about. They believe that all should seek food closer to home to support local farms that help shape our communities. With everyone ditching the grocery store and knowing where your food comes from, we can all improve our life, one bite at a time.